Parsec Award Finalist
Posted Aug 19, 2013 by bn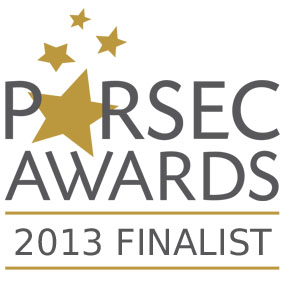 So, we're a finalist in this year's parsec awards for the "best fact behind the fiction podcast". This is pretty exciting. The parsec awards are curated awards, and the
The winners are determined by a panel of judges. The fact that we made the shortlist is an amazing honour. It really speaks to the quality of all of my titanium physicists, as well as all of the wonderful guests who have given us their time.
The parsec award winners are announced at Dragon*Con, in Atlanta. The Ceremony is September 1, at 5:30 in the Hyatt Regency V Ballroom.
I won't be able to attend, and I'm not certain that I'll be able to dispatch any of my titanium physicists. But If you can go, I'd love to hear from you.